Parks und Gärten in Bremen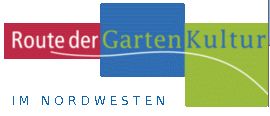 Bremen is a very green city because there are multitudinous private gardens with a lot of old trees and Rhododendron, gorgeous alleys and of course the large parks. These parks were created by the citizens themselves – Bremen is a free hanseatic city. 200 years ago the "Wallanlagen", the old fortification to protect the city, was made to a public park, which is now a listed, protected park surrounding the city completely. And it was a society which founded the "Bürgerpark", a 200 ha landscape park in the middle of the city, maintained by the "Bürgerparkverein", a society of citizens, not by the administration of the city. Today it is Bremen's most beloved park with about 1.5 million visitors every year.
The second largest collection of rhododendron species and cultivars of the world, even the tropical ones in glasshouses, is domiciled in the Rhododendronpark and Botanical Garden. Here and in the embedded green science-center botanika you will find all the year a great variety of plants, especially Rhododendrons and azaleas (which are rhododendrons as well). This Park is since 2009 a foundation, which earns enough money to maintain the Park and the plant collection with a lot of very rare species and cultivars.
There are many more parks, open spaces and graveyards in Bremen, smaller and bigger, old and pretty new, some of them dignified, listed memorials. They all invite citizens and guests for outdoor leisure, peace, enjoyment and benefit.